Need Bookkeeping Services for Your Growing Business?
Are you ready to find someone who can simply handle all of your bookkeeping needs so you don't have to?
Are you looking to get your books under control, once and for all?
Is your bookkeeping taking up more and more of your time, but not enough to hire someone full time?
If so, then you're in the perfect place to find out more about my bookkeeping services.  I can help you with any or all aspects of your bookkeeping needs.
Business Insight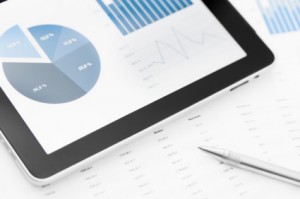 Your books contain valuable information to help you run your business, so it's important that your bookkeeping is accurate and up-to-date.  After I've updated your books, I can design and run critical reports that will give you great insight into making the right decisions for your growing business.
Tax Compliance
I'm often asked to clean up books for tax time so that your accountant has the information they need to complete your tax returns.  I can work seamlessly with your tax preparer so that tax time is, well, a little less taxing.
Process Improvement
My experience and training keeps me up-to-date on bookkeeping products and solutions for today's business needs.  Bookkeeping has come a long way since the days of ledgers, piles of paperwork, and green eyeshades.  If you'd like, I can suggest new ways of bookkeeping that will save you time and money.  Examples of where you might have opportunities for savings include duplicate data entry, paperwork-intensive procedures, and manual processes.
Freedom
I'm a small business owner just like you. Unlike employees, I don't charge for vacations, benefits, sick time, mistakes, or training, and I don't cost any payroll taxes.  I come "hassle-free," and I don't bother you with personal problems!  I'm thrilled to have you as a client, and your relationship is important to me.  I'm committed to earning your trust.
Complimentary Consultation
Give me a call at 206-549-6056 or email me at reza@rghbookkeeping.com to find out more or to set up your complimentary consultation.