Do You Need to Learn QuickBooks Fast
(So You Can Get Back to Business Fast)?
QuickBooks is a great software tool that I love for small business bookkeeping.  There are many ways to learn QuickBooks so that you can use it effectively in your business:
You can purchase a book.
You can take a course.
You can hire me for one-on-one customized training.
You can wing it and try to figure it out on your own.
The problem is, if you try to learn QuickBooks on your own, you might eventually stumble upon the best way to use it for your business, and you might not.
Speed Through Your Learning Curve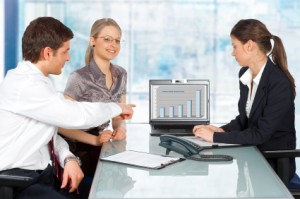 By far, the most time- and cost-effective way to learn QuickBooks is to hire a trainer for QuickBooks who enjoys training.  And that's what I do.
With my knowledge of QuickBooks, gathered across multiple years, multiple versions, multiple companies, and multiple industries, I'll help you speed through your learning curve so you can be productive fast.
I can tailor a training session to your exact needs.  I won't spend time on what you already know; I'll cover the gaps you need filled in to help you use the software in the most effective and efficient way for your business.
Your Place or Mine
I can come to your office (within 30 miles) and sit with you as you learn the software.
Or we can avoid the travel expenses, log in to your computer remotely so I can see the screen as you type, and provide a remote training session that is just as customized as the one I'd conduct at your office.   Technology is amazing, and will help you keep your training costs low.
Mistakes in Your QuickBooks Files
The great thing about hiring a trainer for QuickBooks is that I can spot, correct, and prevent costly mistakes that your bookkeeper may be making when posting your transactions.  If you go a whole year making the same mistake, correcting it at tax time can be a costly nightmare.
When you hire me for training, I won't let that happen; I can run your file through a checklist of common errors to make sure your transactions are recorded properly.  Then I'll train you on the right way to enter QuickBooks transactions so your financial numbers stay right and your QuickBooks data file stays clean all year long.
Complimentary Consultation
It's comforting to have a professional available to contact when you need help with QuickBooks.  To set up a no-cost, no-obligation consultation, give me a call at 206-549-6056 or email me at reza@rghbookkeeping.com today.